Interesting Facts About DerekRowley.com:


Update - 15 Aug 2009
The server is now hosted by godaddy. I have made this decision along with my brother in order to have better uptime, and godaddy offers wordpress and php which my brother uses for his site.

The server itself is a standard computer. I built it myself in 2002 (or so) for about $400. It was served from the Whites home for a few years but now resided in my room. (it took my parents a few years to learn that High Speed Internet was actually faster that dial-up AOL.

AMD Athalon XP 2600. 1.8 GHZ, 1.5GB RAM, 100 GB HDD, No Monitor, (it is currently on it's second hard drive.)
I currently run a second server that serves a mirror of the web contents. It is an older Dell (1.8 GHZ, 1GB RAM, 80 GB HDD, no monitor).

Software: Windows XP Professional, Apache Web Server, WarFTP, Posaidis DNS.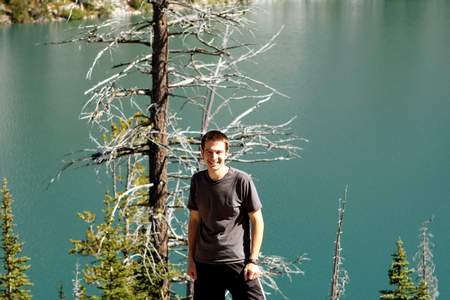 Derek Rowley